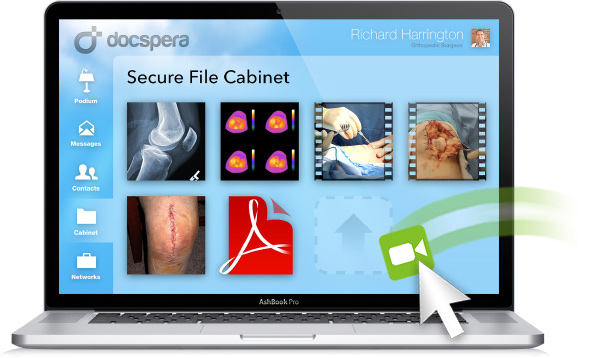 Now you can share secure case videos on DocSpera
DocSpera, the leading case collaboration platform, provides the ability to share videos on a secure HIPAA compliant platform. Now, in addition to image, document, and case sharing, you can also use video formats for more effective case collaboration with other providers.
Sign in and begin exploring the new video sharing features.